Meet Simon
Simon Marc
Simon Marc is a hairdresser, artist, and collector. He began his hairdressing career in England in 1984. At the age of 16, he began working for Vidal Sassoon, an opportunity that offered an introduction to fashion, design, and culture.
A challenging training program and extraordinary work ethic inspired Simon to early success. By the age of 22, he was a final nominee at the British hairdressing awards and relocated to the United States in 1990. Simon established himself as the creative director of Vidal Sassoon in San Francisco and began his passion for teaching fine haircutting to many students from all walks of life.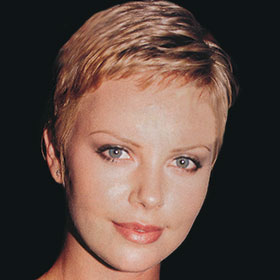 In 1995 he relocated to Southern California to work for Doyle Wilson, North American Hairdressing Awards champion, working on New York Fashion Week, editorial publications, musicians and celebrities like Charlize Theron.
After five years of sun, sea, sand, and realizing lots of schoolboy dreams, Simon returned to San Francisco working briefly at diPietro Todd before opening Mr Pinkwhistle in 2003.
Simon's unique taste and vision manifest itself in everything he does, he embraces a truly creative lifestyle.
Working with hair has influenced him in many ways and in his scarce spare time he likes to express himself through collage, sculpture and artistic projects relating to interiors. Simon's love for furniture began shortly after arriving in the United States. He began that education at California flea markets. In the early 90's he graduated into 20th century modernism and thus his vision at Mr Pinkwhistle.
Above all, Simon is ageless and is a keep fit fanatic. In his quest for eternal youth, he exercises six days a week is quick to advise that the first step to success and happiness is through a healthy state and healthy mind.
His work has been described as a force of nature. Easily recognizable, hard to copy, Simon creates identities saying "you're only as good as your last job." His work speaks for itself; check out his makeovers on Instagram.